ECOFUNCO at CIBUS 2021
Around 40 thousand people had the opportunity to visit CIBUS, on of the most important food fairs in Italy, in its first full face-to-face edition from 31 August to 3 September 2021.
Consortium of Prosciutto di Parma, one of the ECOFUNCO partners, participated to the fair with a booth and took the opportunity to showcase the project. The interested public could discover the latest research results and project activities carried out.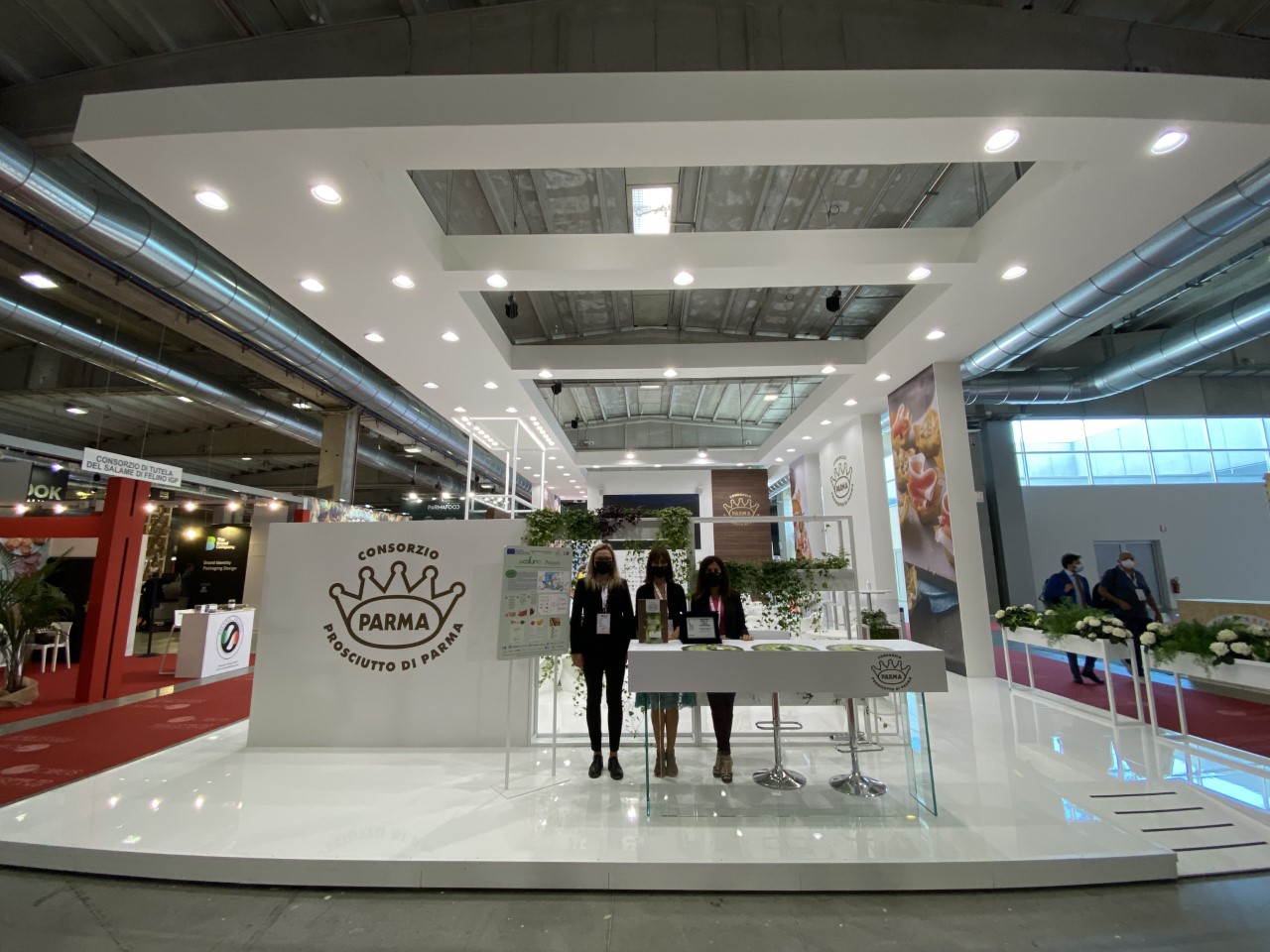 Indeed, ECOFUNCO will contribute with a more sustainable packaging for pre-sliced Prosciutto di Parma by delivering new coating using low-valorised bio-masses such as tomato by-products or sunflower press cakes.
ECOFUNCO, thanks to the Consortium of Prosciutto di Parma and the other 16 partners from around Europe, is helping in reducing the environmental impact of packaging, while making a step forward in the efficient use of bio-based material resources.